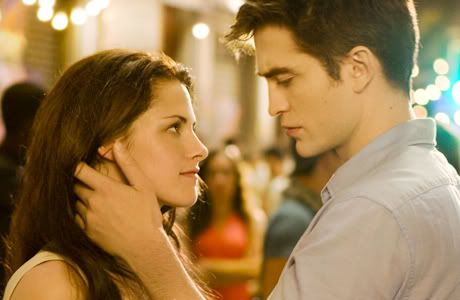 'BREAKING' BAD | If you're a big Scorncast fan — do those exist yet? — and also a stalwart Twi-hard, Twi-mom or Twi-shipper — is that combination even possible? — prepare for a heartbreaking conflict of interest. Yep, Jasper and co-host Ghostface Millah sat through THE TWILIGHT SAGA: BREAKING DAWN – PART 1, and they quickly agreed that a solitary 30-minute 'cast couldn't possibly contain all the scorn they stockpiled during their viewing experience. On the first half of a dazzling Scorncast two-parter, the guys pick teams, play a few word-association and trivia games, and discuss whether having male genitalia precludes them from enjoying this alleged "saga." Plus: Ghostface makes sense of this sex-centric movie's succinct lovemaking scenes, and Jasper explains the effects of a penis timeshare on film criticism. Don't worry: They get to all that "imprinting" bullshit next time. Click the Scorncast banner below to listen!

■■■ Rating: PG-13. Running time: 117 minutes.


Scorncast #29: Fearless Vampire Scorners (Part 1 of 2) (29:41)
original music by Bug
Note:
Scorncast #29 has been edited since it was originally published to remove an audio clip of a scene in
The Twilight Saga: Breaking Dawn – Part 1
, as including this apparently violated Twi-copyright laws. Jasper and Ghostface now perform the
dialog in question
, and they do so exquisitely. Please enjoy.