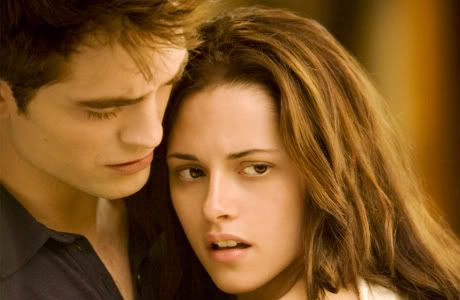 FANGS FOR NOTHING | Jasper and co-host Ghostface Millah's Twi-ire builds to a conclusion more savory than Japanese rice crackers in part two of their discussion of THE TWILIGHT SAGA: BREAKING DAWN – PART 1. With Bella and Edward's tedious nuptials and squicky honeymoon sex previously pooped on in Scorncast #29, the guys turn their focus to demon semen, ooey-chewy vampire cesareans, and... yes, "imprinting," a bonkers wolf-folk tradition that makes it totally fine for a teen boy and a newborn baby to trade the kind of gaze that's typically accompanied by Sade's greatest hits. (NO PEDO!) Also: Jasper questions Google image search as a valuable research tool in determining the cause of unexplained pregnancy, and Ghostface cringes at the terrifying thought of Taylor Lautner voicing an animated Disney character (and not just because there'd be no chance of a shirtless scene). Click the Scorncast banner below to listen!

■■■ Rating: PG-13. Running time: 117 minutes.


Scorncast #30: Fearless Vampire Scorners (Part 2 of 2) (30:21)
original music by Bug
Note:
Scorncast #30 has been edited since it was originally published to remove an audio clip of a scene in
The Twilight Saga: Breaking Dawn – Part 1
, as including this apparently violated Twi-copyright laws. Jasper and Ghostface now perform the
dialog in question
, and they do so exquisitely. Please enjoy.